AC Service in Lebanon, Georgia
When Should I Schedule My Lebanon AC Service?
BEFORE the repairs are needed!
You have a busy schedule, and servicing your AC unit probably isn't high on your list of priorities. However, it's important to provide regular service to your air conditioner in Lebanon, Georgia BEFORE you end up with expensive repair bills. Air conditioner service is the most cost-effective way to keep your cooling bills down, avoid expensive repairs, or worse, needing installation of a new AC unit.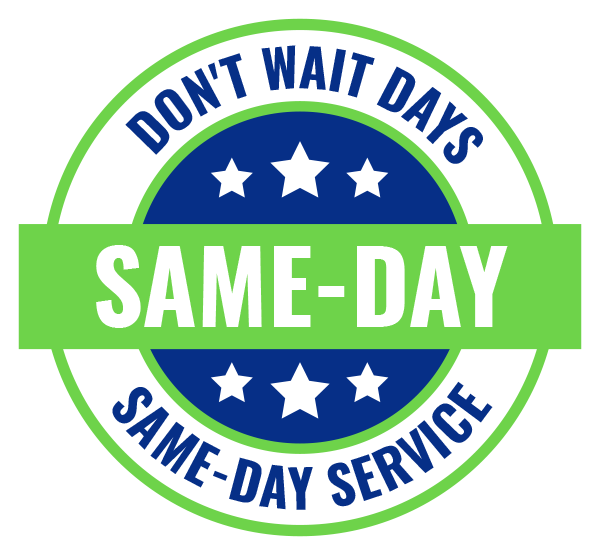 ---
Call for a FREE Quote
---
Air Conditioner Service by PayLess Heating & Cooling Inc.
Summer heat can test your Lebanon air conditioner efficiency! It is known that a typical AC that is not regularly serviced loses approximately 5% of its original efficiency each year. That means the powerful 12 SEER unit that you purchased just a few years ago may be running more like a 9 SEER unit, costing you more money to cool your home!
Call PayLess Heating & Cooling Inc. for your AC service in Lebanon, Georgia and surrounding areas, and find out why we're the area's preferred air conditioning service company. We'll schedule our service call around your busy schedule and perform a full service and equipment check at a price that will make you smile.
PayLess Heating & Cooling Inc. can also repair AC problems or worst case install a new AC unit.
Included in our area Lebanon Air Conditioner Service Visits:
Clean the condensing unit coils and evaporator
Change the filter
Check the amp draw on the compressor
Oil the fan motors and other moving parts
Check the operating pressures
Check system thermostat against specs
Top off the coolant
Check for any leaks
---
Call for FREE AC Service Quote
---
WHAT CUSTOMERS ARE SAYING:
5★★★★★ - "It was 90 degrees in my home. Called Payless and they came right out in a few hours and quickly fixed our problem. Service was great and the price was very fair. Highly recommend!"

Michael Shaw in Dallas, GA

2023-06-14

5★★★★★ - "Made contact at 3:00 in the afternoon and had me up and running by 7:30 that evening amazing!"

Scott in Hiram, GA

2022-09-23

5★★★★★ - "Fast response, did a great job. I was extremely happy with the service I received! If needed, I Will definitely use this company again!"

Kandiss Williams, AC Service in Dallas, GA

2021-02-15

5★★★★★ - "Courtesy, fast service!"

2022-05-26

5★★★★★ - "John was great. Came the same day and took care of my issues. Would highly recommend."

Jeff Mason

2021-07-07

5★★★★★ - "John Provenzano was very helpful and knowledgeable and made sure the HVAC installation went smoothly."

Ekta Webster , HVAC , Canton

2021-07-07

5★★★★★ - "Thank you, JD! AC stopped around 11 am, home quickly heated up to 90 degrees, I called around only to be told by other local services they could send someone out in a day or two. Other services stated once the service person came out to assess the problem, then they may need to order parts and schedule another time to fix it. Not PayLess said they would have someone out by 2:30, and if they needed parts they did not have on the truck, there was enough time in the day to pick them up. They also charged a competitive visit charge. Not the cheapest, not the highest but 100% worth it. JD was timely, professional and knowledgeable. He got me going quickly and although unexpected charges are always a pain, I believe he gave me more than a fair price based on what others were saying."

Elaine W., AC Repair in Woodstock, GA

2021-05-26

5★★★★★ - "Fast, reasonable, & professional!"

Melissa W., AC Repair in Marietta, GA

2021-05-26

5★★★★★ - "Prompt, professional, and courteous. I would recommend PayLess to friends, family, and others."

Alex M., HVAC in Dallas, GA

2021-05-26

5★★★★★ - "Excellent price, good job, we'll call again."

Ronnie

2021-03-04

5★★★★★ - "I like to think of myself as a cool cucumber, but even the coolest of gherkins
can find herself in a pickle if her home becomes a hothouse. Upon recommendation, I called PayLess Heating & Cooling to see if they could solve my issue. They could… and they did. Between my call, their team coming out to diagnose, my decision to replace my decrepit AC/Furnace unit and the actual job, only three days had passed. All done in 3. Service was not only fast, it was professional, knowledgeable and affordable (they offer several financing options). Even my husband was pleased - and that's saying a lot. Now, as I chill in my newly-cooled home, I wonder if the Burpless hybrid cucumbers I planted in my garden back in the Spring are feeling as cool as I am. They may, of course, but I doubt it."

Solange P, Residential HVAC in Dallas, GA

2021-02-15

5★★★★★ - "Amazing service!! On time, easy going and they also worked with my cash flow on my equipment! Definitely recommend these guys!"

Tyler Griffith, AC Maintenance in Rockmart, GA

2021-02-15

5★★★★★ - "Excellent service, highly recommended!"

John Provenzano, AC Maintenance in Dallas, GA

2021-02-15

5★★★★★ - "I highly recommend Payless Heating & Cooling, the tech came out to look at the units the next morning, was very knowledgeable and helpful in explaining what the problem was and fixed the problem that day Bonus points for being a polite and likable technician. Now my warehouse staff won't be freezing cold every day. I will definitely be doing business with them again."

Travis B in Marietta, GA

2021-01-15

5★★★★★ - "Great service, I recommend them. Very efficient technicians. They didn't try to add on fees or fix things that didn't need to be fixed. Same day service, now I have heat!"

P Diddy, Heater Repair in Marietta, GA

2021-01-12

5★★★★★ - "Great experience with Payless. Their staff was thorough, timely, and courteous. I will use their services again in the future."

Robin F., HVAC in Dallas, GA

2021-01-12

5★★★★★ - "Was very pleased with the fees and service. Will surely use again."

Christina in Dallas, GA

2021-01-06

5★★★★★ - "Everything about there service was awesome from installing my new A/C unit for twice as less from my original quote I was given from another company,timing was adequate very professional first impression is always the best I highly recommend these guys"

Mike Smith, Air Conditioning in Dallas, GA

2020-12-10

5★★★★★ - "5 stars service! They showed up promptly and fixed the problem without over charging for labor! I would definitely recommend these guys to family and friends!"

Joshua A, Heater Repair in Marietta, GA

2020-12-10

5★★★★★ - "Great service, on time and affordable. Also very professional neat and clean . Definitely recommend them to anyone who needs service."

Justin Drake, AC Maintenance in Dallas, GA

2020-12-10

5★★★★★ - "Incredibly professional! Have already recommended them to my sister."

Rose P., Residential HVAC in Kennesaw, GA

2020-12-10

5★★★★★ - "Superfast professional service! My tenants called this morning complaining that they had no cold air. I called Payless and within a hours the problem was fixed. The bill was reasonable and everyone was happy! Thanks Payless!"

Anonymous, AC Repair in Marietta, GA

2020-12-10

5★★★★★ - "Great Service! Great price!"

Christian B., AC Maintenance in Dallas, GA

2020-12-10
---
Call for FREE AC Service Quote
---