Duct Work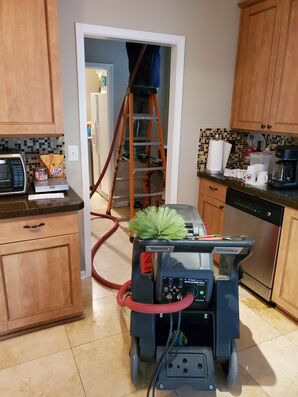 Properly installed and maintained duct work will increase the efficiency of your HVAC system, lowering heating and cooling costs. Efficient duct systems also mean improved indoor air quality in any building. PayLess Heating & Cooling Inc. has installed, cleaned and maintained ducts throughout the area since 2003. Give us a call to learn how we can improve your duct system.
---
Call for a Free Quote
---
Trained Duct Staff
Experienced and fully trained, the staff at PayLess Heating & Cooling Inc. know ductwork inside and out. This critical component in your HVAC system needs to be designed for peak efficiency and installed properly for leak-free performance. Trust the advice and direction of professional technicians at PayLess Heating & Cooling Inc. to handle duct work installation and maintenance in residential and commercial buildings.
PayLess Heating & Cooling Inc.'s duct work services include:
duct installation
removal and replacement of existing ductwork
insulated ductwork
ductwork inspection
duct design
traditional aluminum ductwork
flexible ductwork
Prompt Duct Service
Ductwork plays a critical role in ventilation systems. When leaks occur you need prompt service to limit the loss and reduce damage. PayLess Heating & Cooling Inc. is ready with attentive staff and up-to-date industry knowledge, allowing for swift solutions to even the most difficult duct work issues. From the initial design stage, through to maintenance and repairs on your existing ductwork, PayLess Heating & Cooling Inc. responds quickly to your HVAC needs.
Competitive Prices on Ductwork
Although ductwork remains hidden, for the most part, problems with this system can result in massive costs. Wasted energy from heating and cooling losses add up quickly. Whether for duct work installation, inspection or maintenance, PayLess Heating & Cooling Inc. offers efficient service at competitive prices, allowing you to save money on both ends. We've been working in the local industry since 2003 and strive to remain a price leader in professional HVAC services.
For new construction and maintenance on existing systems PayLess Heating & Cooling Inc. provides the trained technicians and prompt service your duct work systems require. Ask about our competitive prices when you call (470) 745-7585 for a quote.
---
Call for Fast FREE Quote
---